A new production plant for highest quality
Production & Supply
The modern dry process line allows to produce white cement of up to 250 thousand tons annually. The plant is equipped with the most advanced and high-tech laboratory for the highest quality control of products. The laboratory has installed the first Iteca free lime online analyzer in Russia, which allows determining the degree of clinker burning online and stabilizing the quality as much as possible.
Samples of raw meal, clinker and cement are automatically selected and delivered via Iteca pneumatic tube directly to the laboratory, where a robotic line performs analyses for routine production control using a chemical analysis spectrometer and a Bruker diffraction meter without human intervention. In addition to the equipment mentioned above, the automated line contains Russia's first online colorimeter for determining whiteness index in automatic mode.

The matching premium Packaging for the superior product
Production & Supply
Our robust big bags with polyethylene liner guarantee that your cement is optimally protected at every moment of transport and storage, even from moisture. You can choose from two sizes: 25 kg and 40 kg bags. For added protection and stability, Premium ProWhite is stretch wrapped on the 1000 x 1200 mm standard pallets, which speeds up loading processes with forklift trucks.
We transport your white cement to the terminals with our own fleet of hopper trucks, which are used exclusively for white cement to guarantee cleanliness and purity. The volume of our continuously refilled silos is currently 2,000 tonnes and will soon be increased by another 2,000 tonnes. In other words: We always have a large quantity of cement in stock for you.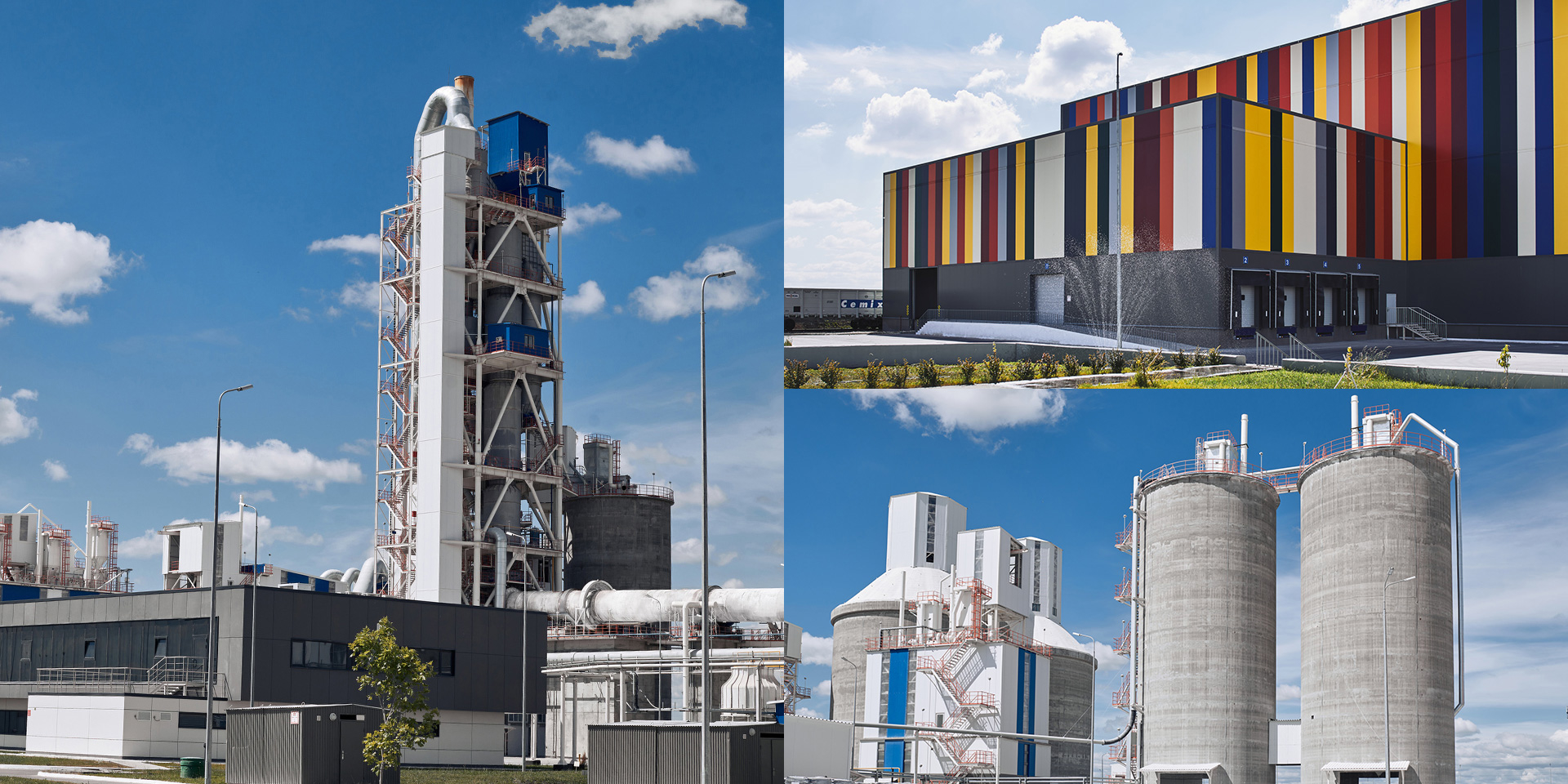 We deliver as first-class as we produce
Prices & Ordering
The work of our company, including logistics, is aimed at the highest level of service for our partners. We use a specially designated road and railway transport for the transportation of white cement. Due to the availability of loading terminals in the Moscow region, the Krasnodar Krai and Magnitogorsk, we can guarantee prompt delivery to your company. We are one of the few companies in Russia that is able to ship bulk white cement in several regions of the country at once: the Central Federal District, the Southern Federal District, the Ural District, and the Volga Federal District.
We use a sieve system at the plant and terminals to maintain the quality and purity of cement when shipping to customers. This means that downtime and delays connected with the presence of inclusions in white cement are finally gone. Thus, by ordering white cement from us, you will receive a quality product within the agreed time period. Along with wholesale orders from the manufacturer, you can also purchase CEMIX white cement at retail from our partners throughout Russia.


100% service, 100% expertise
Sales & Services
Transparent prices, reliable quality and personal service – these are the pillars of our success. Our sales team and our colleagues from technical support as well as our customer service work exclusively in the field of white cement, ensuring that you benefit from many years of expertise at every stage of your order.
For detailed information on production, prices and conditions, please contact our regional sales representatives directly.
All you have to do is click to request an appointment for consultation or a quotation – we will get back to you as you request: by phone or e-mail. And don't worry: We speak white cement.
Minimum order for bags: 20 tons, for big bag: 20 tons, for auto: 25 tons, for rail: 60 tons